Custom Jewelry in Amarillo, TX
At Graham Brother's Jewelers, we believe that each piece of jewelry should be as unique as the individual wearing it. Our bespoke jewelry service allows clients across the Texas Panhandle to co-create pieces that truly reflect their personality and style. From initial consultation to final creation, enjoy our private, luxurious custom jewelry service designed to bring your vision to life. Ready to create your own masterpiece? Click the "Let's Talk" button to discuss your ideas with our team.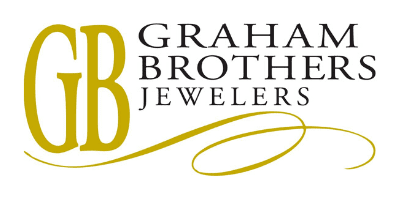 We are buyers and sellers...
We both buy and sell estate & contemporary jewelry, as well as fine Swiss watches.  We discreetly purchase pieces directly from banks, estates, and private individuals. 
Highly Rated Jewelry Store in Amarillo, Texas
Graham Brothers Jewelers LP is located on Fifth Floor Herring Bank Building, 2201 Civic Cir suite 505, Amarillo. From Rick Husband Amarillo International Airport (AMA) head northwest on Rosenwald Dr and turn right onto Airport Blvd. Then turn right onto Interstate 40 Access Rd and use the left lane to take the ramp onto I-40 W/US-287 N. Next, take exit 69A toward Crockett St to merge onto W 18th Ave/I-40 Frontage Rd/W Interstate 40 Frontage Rd and turn left onto S Crockett St. After that, turn right at the 2nd cross street onto Wolflin Ave. Finally, turn left onto Civic Cir and Graham Brothers Jewelers LP will be on your right.
We're open Monday: 9:00 AM – 5:00 PM, Tuesday: 9:00 AM – 5:00 PM, Wednesday: 9:00 AM – 5:00 PM, Thursday: 9:00 AM – 5:00 PM, Friday: 9:00 AM – 5:00 PM, Saturday: Closed, Sunday: Closed.
For additional questions you can call us at (806) 352-0080 or you can find us on Yelp
Copyright @ 2020 Graham Brothers Jewelers